Euroforo sigue a su disposición, para cualquier duda o cuestión contacte con nosotros.
El horario de atención telefónica es de lunes a jueves de 9h a 14h y de 16h a 19h; viernes de 9h a 14h.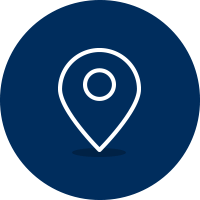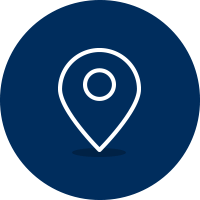 HISTORY
In 1965 -when documents were copied on onion-skin paper; when there were only 13 Courts of First Instance in Barcelona; when human rights were mere literature; when a 50-cent price increase caused historic strikes in Barcelona; against this backdrop, our firm was conceived.
Years before, Josep Arasa established his office in Avenida Diagonal nº 359-A. In 1965 he was joined by Juli de Miquel, and together they set up a full-fledged professional services firm.
Ever since we have lived through the advances that, little by little, allowed our profession to evolve: from photocopying and I.T. through fax, e-mail and twitter, adapting at all times to the needs of a society in change, not just technologically but also in terms of legislation and customs.
Our goal has always been, and always will be, to offer the best service to our clients while expanding our activities. In this way, over the course of the years, we have created a multidisciplinary team that brings together 30 lawyers, whose goal is none other than to offer the most efficient, personalized service to our clients.
EUROFORO is a quality brand, with new, state-of-the-art installations in Barcelona's Avenida Diagonal nº 429; with delegations in Madrid and Buenos Aires; and associated to the international professional organization, WORLDLINK, which brings together over 70 law firms from all around the world, delivering high-quality services in all fields of law wherever necessary.
Juli de Miquel
​
​
AREAS
EUROFORO® is much more than just a Brand. Championed by "ARASA & DE MIQUEL", EUROFORO is a project that brings together various firms, each with different specializations. While each firm maintains its functional autonomy, we are linked by close collaboration, a common organizational structure, and identical philosophical and deontological principles.
The EUROFORO project is designed to offer our clients the best counsel, in any field of law, whenever she or he needs it. We are convinced that our clients will be most satisfied with the results.
We have a permanent representation in Madrid and Buenos Aires. In addition, we maintain close ties with various firms in Spain and abroad through the international network, WORLDLINK FOR LAW, which connects over 70 law firms in Europe, North and South America, Australia and Asia.
WORLDLINK allows us to provide learned counsel on cross-border and international matters through collaboration with associate firms abroad. In the same way, we advise clients from abroad on matters of Spanish law. WORLDLINK guarantees the technical expertise of its teams, providing legal advice of the highest quality to meet its client's expectations in every case.
Euroforo Arasa de Miquel has recently moved its headquarters to Avda. Diagonal nº 429, in Barcelona's downtown business district. The new office space and modern facilities have allowed us to grow our practice, incorporating more professionals into our team.
​
​
VALUES
It is only with a thorough understanding of our client, his needs and his business that an efficient service and success can be guaranteed.
That's why Euroforo Arasa de Miquel's partners are personally committed to every single case that is entrusted to our firm.
Our mission is to give a personalized, high-quality service, offering solutions and guaranteeing expected results wherever possible.
Personal and professional integrity are in our firm's DNA.
Dedication
Your concern is our concern.
Confidence
Partners and associates are directly involved in the management of each case, from beginning to end.
Responsability
Committed to results.
Technical expertise
Proven expertise in all fields of law.
Ability
To operate both nationally and internationally.
Professionalism
Experience in cross-sectorial, multilevel legal services.
​
​
OUR COMMITMENT
Our philosophy is based on the strictest professional ethics, as we understand that these are essential for an efficient and trustworthy service.
All cases and projects are personally managed and coordinated by a partner who is accountable to the client.
We conduct every case with the highest dedication, from the understanding that clear and swift answers and direct lawyer-client relations are the best means to reach suitable results.
​
​
PRO BONO
Euroforo Arasa de Miquel's lawyers work together with persons and NGOs, offering legal counsel and representation where needed.